Berislav Čižmek – Ambassador for the ETT Strategies & Innovation Mission
Berislav Čižmek, CEO of CBBS, management consulting, brokerage and EU lobbying company, was very active in the ETT Club projects supporting for the recovery of the global event industry. He was declared as one of the Ambassadors for the ETT Strategies & Innovation Mission with the aim to discuss ideas, innovate and network with other industry professionals from all regions in the world.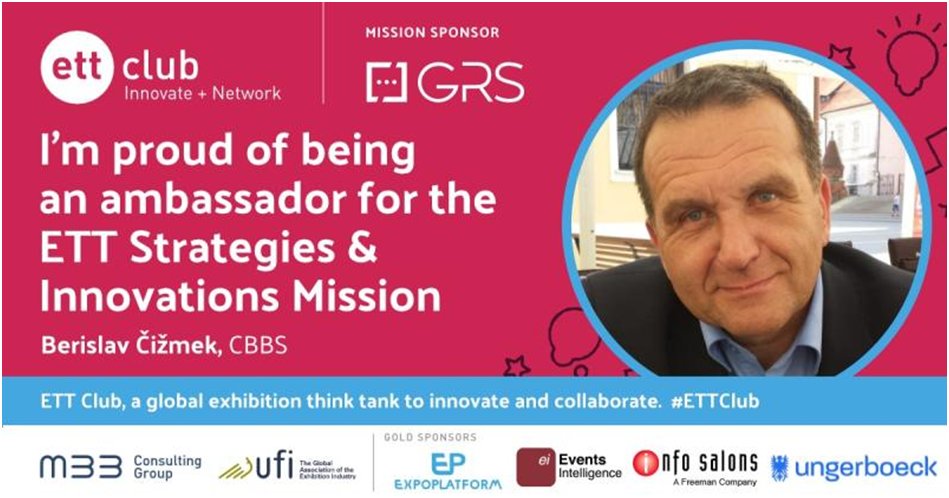 At the same time Event Thinkers Group, where he is one of the founders, organized on December 9, 2021 very successfull digital panel session titled: Human Skills Vs Digital Skills covering the topics Human skills/Digital skills/Retention/Attracting talents that are very important for the event industry in the time of re-opening and recovery of the event industry across the globe.
The panel session was organized jointly by ETT Club and Event Thinkers Group and gathered online more than 50 participants from all over the world.
Event Thinkers Group has been active in 2022 and is already working on the new digital panel discussion titled: "How to Bring My Event Business Back?", scheduled at ETT Club on March 30, 2022 at 14,00 UK time.